Flavour Component Wizard
Summary
Creating a component in Flavour involves 3 interrelated changes:
Create Java class file for the component business logic
Create HTML template file for the component
Add an entry in the package's component resource file
In this feature, the plugin will provide a wizard that automates most of these steps.
Usage
Right-click on a package in the Project view
Pick 'Create Flavour Component'
Enter the component name, like Button. This creates ButtonComponent.java, button.html, and makes the registry entry.
Screen Shots
It generates component files and updates the component registry: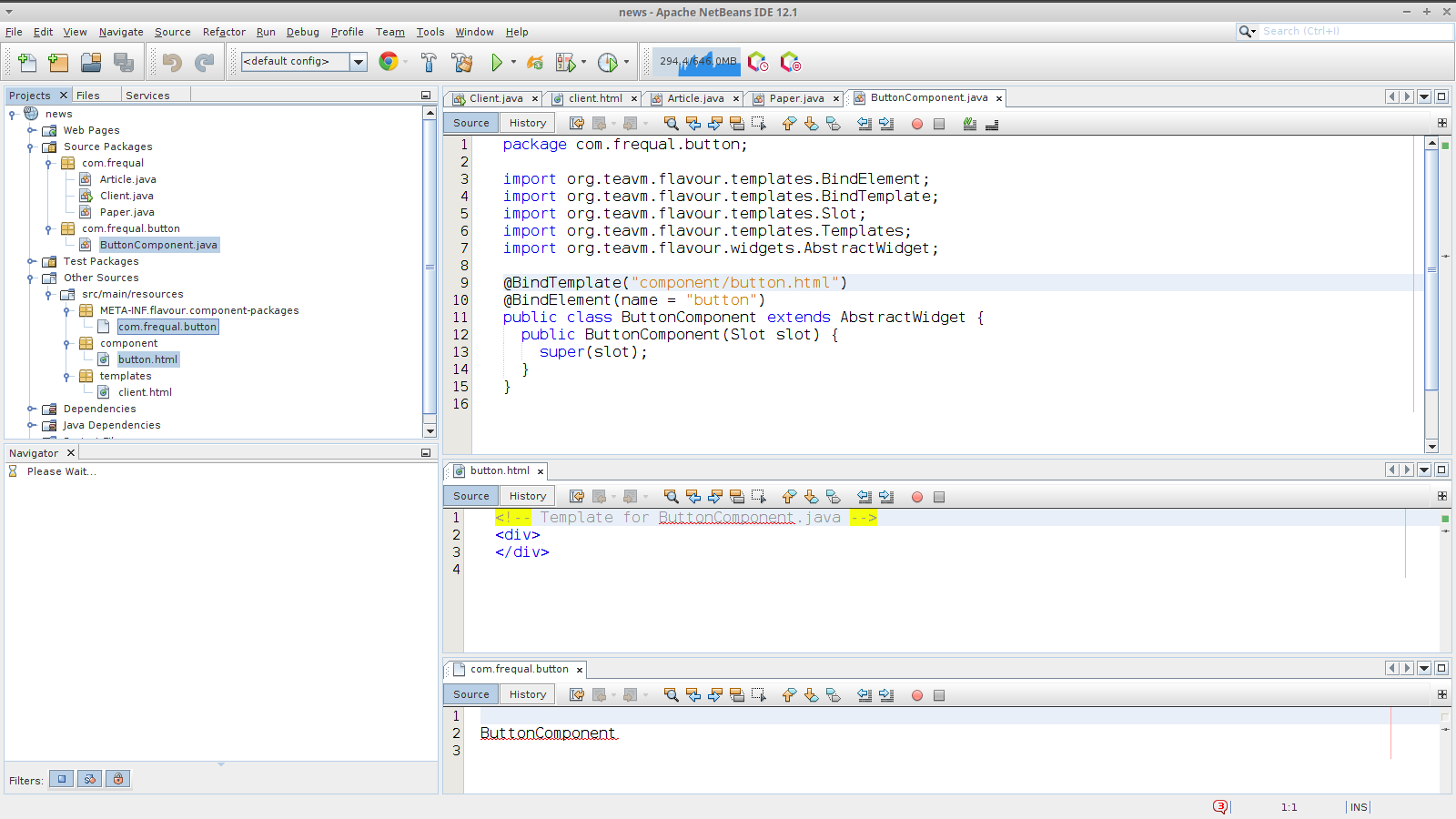 What the wizard looks like: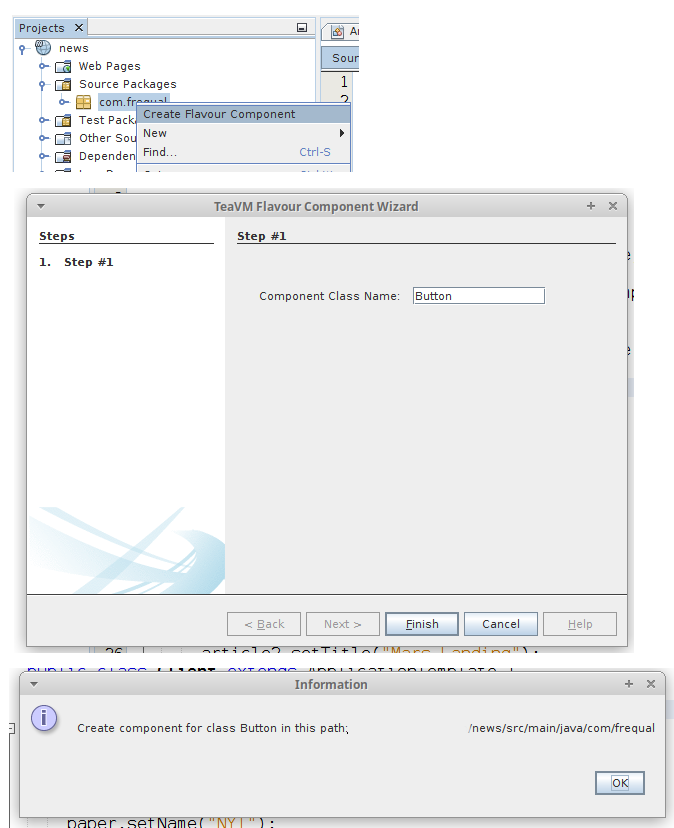 Use Cases
Use Case #1: Create Component From Project View
Right-click on a package
Pick 'Create Flavour Component' in the menu

Alternative: 'New File / Flavour Component'

Complete Page 1

Package name: Defaulted from right-click target
Component class name: Required
HTML template filename: Defaulted from component class name, but editable

Click 'Finish'
Files get created/updated

The Component Java file and Template file get created
The package's component resource file gets created or updated as required.

The template and Java code will be opened in the editor. (Phase 2. Maybe there should be a checkbox in the wizard to control this)
Use Case #2: Create Component from another location
Where else would users like to create new components from? Other HTML templates, when you need to embed a component in a template you are creating?
Other
Naming Standard

Component class name ends in "Component": AddressComponent, ChartComponent, AnimatedButtonComponent
Template Filename is the name of the component file, with 'Component.java' replaced with '.html' and the first letter lowercase

AddressComponent.java becomes address.html
AnimatedButtonComponent.java becomes animatedButton.html
Limitations
If the component or template already exists, the wizard will not overwrite. Error messaging will likely be limited in early releases, just a dialog on error.
New components will be appended to the package resource file. Long-term, it is better to alphabetize them, but that won't be in the first releases.
Resources
---
Last modified on 15 Dec 2020 by AO

Copyright © 2020 Andrew Oliver