[Download LiveSpy 2.10] [Forum] [FAQ] [Awards] [Instructions/Screen Shots] [Webcam Sites] [Purchase LiveSpy via Kagi] [Purchase LiveSpy via PayPal]
LiveSpy Usage Instructions
LiveSpy displays web cameras as your desktop wallpaper. Your screen should look like this if you are using the registered version: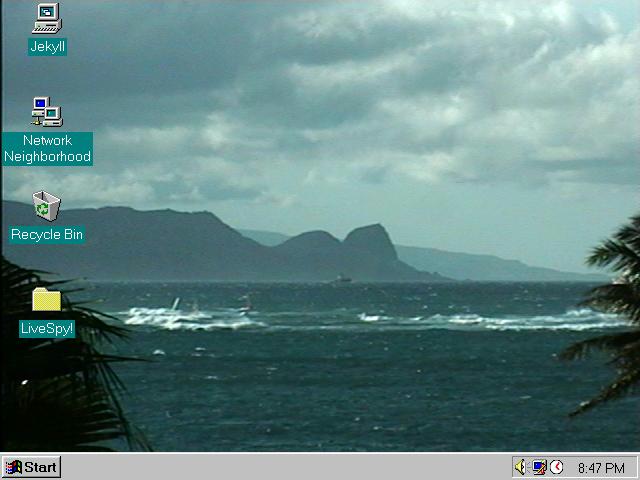 or this if you are using the shareware version: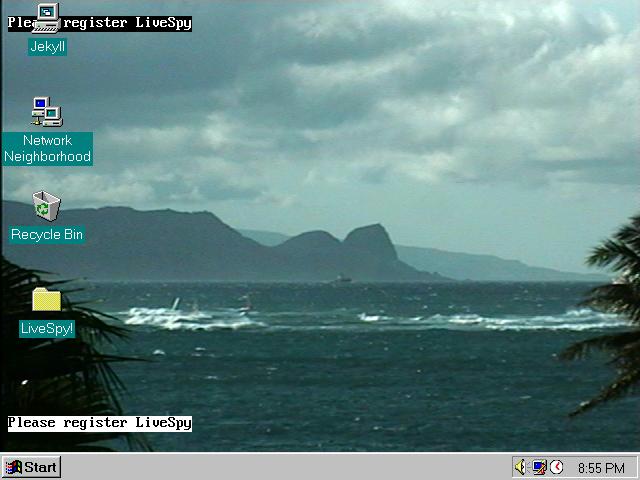 Normally, LiveSpy appears as a clock icon in the system tray, which is usually in the lower right of your screen.





If you click the right mouse button on the icon, a menu will appear.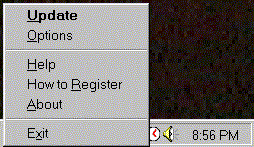 The menu provides several choices. The Options choice provides access to configuration options, including the current camera, the refresh rate, proxy server setup, and more.

While LiveSpy is running, the tray icon can be used to get a variety of information. If you position your mouse over the icon and leave the mouse there for a second or two, a ToolTip will appear. The tip provides information about the program state and the current camera.





If you have any questions about other aspects of using LiveSpy, please send mail to me at support at frequal dot com. For a faster but less personalized response, try the windows help (Help from the popup menu), or the online FAQ.
---
[LiveSpy Home] | [Download LiveSpy] | [Awards] | [FAQ]
---
Last modified on 17 Apr 2009 by AO

Copyright © 2016 Andrew Oliver